Wendy Clay Alfredsen - Band Geek ("the guitarist")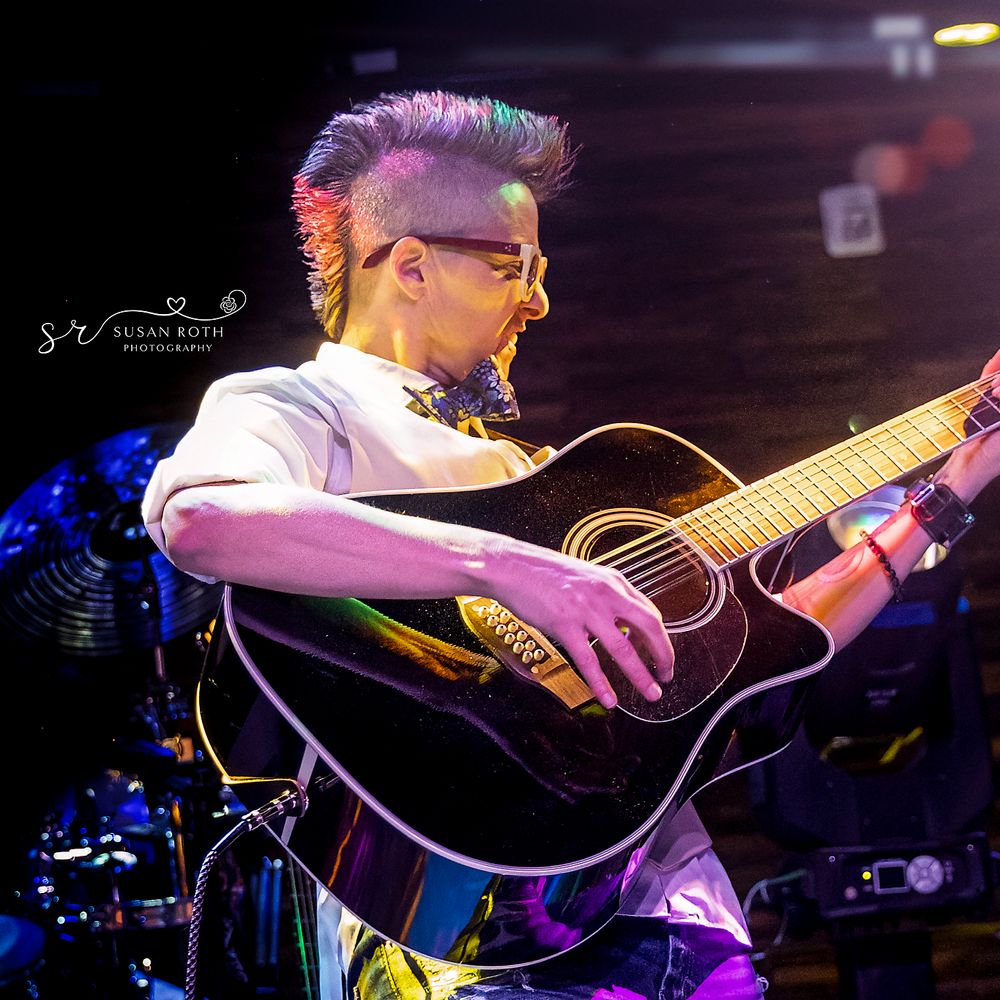 Wendy was born spitting up music notes and was left in a basket with a note on the step of willie Nelson's tour bus.   From her wee days, she grew long braids, wore a red bandana and started playing piano before she could reach the keys.   she knew at that moment she was destined to be the best band geek she could be!
Through a rather tumultuous relationship with both the violin and saxophone, she found her money maker was the French Horn (French Hornists are the best kissers).  In high school in a ditch effort to preserve her embouchure, she took up playing Bass in the Jazz Band..   Bass became her #1 love and led her on the path to meeting Raina, who was aimlessly wondering the music halls at Amarillo College.    The two quickly knew that playing smokey dim lit bars and late night stints were their destiny!  
Wendy, fresh out of an all-girl band with big hair and flashy bolo's, saw Raina singing "I will Always Love You" at a local drag show, and knew they needed to be performing together!   Their humble beginnings were with the band Crystal Cadillacs and when that ride was over, they took off to Denver where they became starving song writers and quickly developed their acoustic driven style of rock and finally found a name, Dear Marsha, ! 
Wendy's influences include Willie Nelson, Janis Joplin, the Indigo Girls, Heart, Johnny Cash and the Beach Boys!
Wendy is endorsed by John Pearse Strings