SOOOOO many fun things happening right now! 
We are excited to partner with Alpine Music Connection who will be managing new bookings for Dear Marsha,    you can check out more info at https://www.alpinemusicconnection.com/
The album finally has a new name - Notes From the Tip Jar!   Be sure to drop a handwritten note in our tip jar these next few live shows and who knows... maybe your note will appear on the cover of the album!    IF you arent close or cant make a show, write us a handwritten note about the band and send us a pic of it!
WE have a new page on our site dedicated to the new album.   We will post updates there, list crowdfunding items, presale info, presale merch bundles and all kinds of fun stuff.
https://dearmarsha.rocks/new-album
Our last show for the year (we will be working on the album thru the holidays) will be this Saturday, Nov 6th at WildGoose Saloon in Parker, CO - this is a fantastic venue and we will putting on a full show - complete with Marsha's freaky band!   IF you missed the last show here, you dont want to miss this one!
Saturday's show is also your opportunity to grab a DM sweatshirt!   WE finally have some in stock and will have them this week!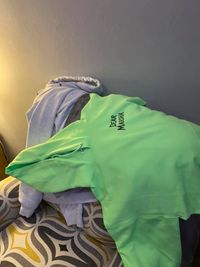 Marshans, we are truly grateful for all the love and support thru the years and as we venture into the album and the studio!    Without you, our music would mean nothing!!!
All the love and peace to you
Raina and Wendy!